Richard Steele
Nary —
Offline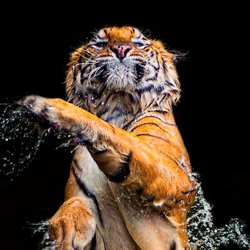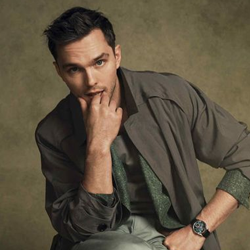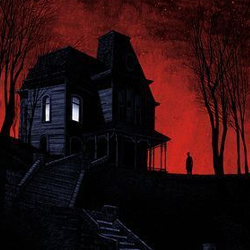 Richard 'Rich' Gareth Steele

Shifter – Tiger – Bitten
Need to Know
- He/Him
- 30 (Nov 20)
- 6'3
- Brown Hair
- Blue Eyes (Light Green Eyes)
- Founder/Bartender - Helium House in East Portland
- Lives in Southeast Portland
Appearance
◈ Style is relaxed, dark-washed jeans and graphic T-shirts are the norm
◈ Doesn't dress up for anything, thinks it's stupid
◈ Buys and uses many hair products. Denies it.
◈ Always clean-shaven, except in periods of stress. Always a tell for how he's feeling.
◈ Gym rat, powerlifter and former fitness competitor.
◈ Half Sleeve on his right arm from shoulder to elbow of classic horror villains (Frankentein's Monster, The Mummy, Dracula, and The Creature from the Black Lagoon are easily identifiable)
◈ Medium-sized, colored torso piece of a cartoon zombie eating a brain.
◈ Left forearm detail of Mjölnir (not yet colored)
Ability Description
Sumatran Tiger
95in nose-to-tail
295 lbs
Personality
↑ Courageous, Passionate, Loyal
↓ Reckless, Hypersensitive, Confrontational, More-than-a-bit Obtuse
→ Loud, Ill-Prepared for everything, Adrenaline Junkie
History
Childhood
◈ Rich is the second child of Phillip and Carmen, followed closely by an "Irish twin," Camille.
◈ Grew up in North Carolina, father was a recognized carpenter, mother, an accountant.
◈ Homelife was relatively stable, but Phillip was a bit of an absentee. He made frequent, long trips to Asia to coordinate the outsourcing of his products after one of his pieces caught the eye of a brand.
◈ During one of these trips, Philip earned the ire of a local ambush of tiger shifters. They turned him.
◈ Philip returned home and infected the whole family on the next full moon.
Adolescence
◈ Carmen left him, and took the children, but didn't officially divorce Philip.
◈ Rich played several sports in school, eventually settling on basketball, this earned him a college scholarship.
◈ Missed a starting game on the night of a full moon in his junior year and was kicked off the team.
◈ With his scholarship gone, and not wanting to get himself in any debt, Rich dropped out of college.
◈ Had a steady girlfriend through high school and college, broke they broke it off after Rich left school.
Adulthood
◈ His life in some disarray, Rich made several moves from 2010-2015, not staying in one city too long. Los Angeles, Pheonix, Seattle, and Dallas.
◈ Received his electrician apprenticeship in Pheonix, but made no moves to work to Journeyman, preferring to work second shift jobs.
◈ Moved to Salt Lake City in 2015 and got involved with someone. After he drunkenly cheated on her, he left Salt Lake in mid-2016 and landed in Portland.
2016-Present
◈ Collected pay stubs from several different Portland bars in the first year before finding a company he liked.
◈ Developed a relationship with a local witch interested in opening a club in the city.
◈ Hired Rich on as Bar Manager while calling him an owner, though Rich didn't make any financial contributions until late 2019.
◈ Their relationship purely symbiotic, they soldier on.
Other
Face Claim: Nicholas Hoult
◈ His sister once called him "A ham-handed, ass-mouthed, barbarian problem."
◈ Loves a pick-up-game
◈ Closeted nerd for horror, comics/superhero movies, and video games
◈ Allergic to peanuts
◈ 2017 Black Subaru Outback
◈
Scorpio