Charles Glass
Echo —
Offline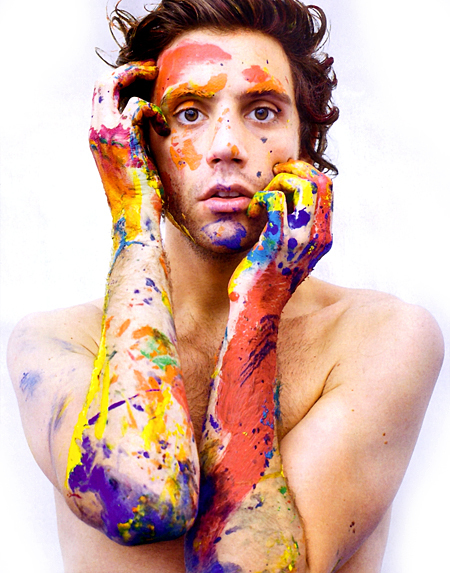 Charles Abel Glass

Witch – Empathy
Need to Know
- He/Him
- 30 (Jul 18)
- 6' 3"
- Curly Dark Brown Hair
- Light Brown Eyes (Grey Eyes)
- Math Professor - University of Portland in North Portland
- Lives in Southeast Portland
Appearance
-No tattoos because he wants to be buried in a Jewish cemetery.
-Wears cowboy boots anywhere that he can get away with it.
-Collects absurd and colorful socks.
-Unless he keeps his hair cut short, it grows into unmanageable curls, but who has the energy to go to the barber every week or two?
-He tans rather than burns.
-He teeters perpetually on the edge of being underweight, which combined with his height leaves him somewhat bony and more than a bit lanky.
-Has a tendency to slouch around shorter people.
-Has a slight overbite that years of braces failed to correct, deemed instead "close enough".
-Wears a
hamsa bracelet!
for protection; it was charmed when he lived back home but now the magic has faded, and it is merely a comfort object.
-Prefers ascots to ties.
Ability Description
Empathy
-Perceive/sense the emotions of other people.
-Runs the risk of overwhelming his own emotions such that he experiences other people's emotions as his own. Particularly in crowds.
-Can manipulate other people's emotions (although this requires far more effort than it fairly should, he thinks).
-Projecting his current emotion - whatever it is - is easier than manipulating from nothing.
-Of course, this runs the risk of creating a feedback loop
-Headaches and mood swings are common side effects of over-exertion.
Personality
Intelligent | Introverted | Geeky | Obsessive | Kind | Polite | Loyal | Finicky | Forgiving
History
-The youngest of three born into a family of witches with an extended kinship network.
-Their family wasn't particularly prominent, but the extended relatives were so numerous that they could sustain their own insular covens.
-As a result, he didn't have much interaction with witches outside of the family for a long time, for there was no need to make those connections.
-He was a math prodigy, discovered early in school and which led to enrichment activities for him.
-Some of his sensitivities emerged when he was quite young, but they worsened during childhood and puberty.
-Charlie attended Hebrew school from kindergarten until reaching his Bar Mitzvah, at which point he quit and now remembers only enough Hebrew to fake his way through holidays (but can recite his haftarah portion if prompted). This is a source of some embarrassment for him, how quickly he forgot the rest of it.
-He was sent to circus camp every summer from the ages of 6 to 13. Once he aged out, he was given the option of attending sleep-away camp or getting a job. He spent the first summer as a delivery boy for the local bakery and then found a better job for the subsequent summers in the records room at the local hospital.
-In high school and college, he was Very Online (TM), first for Livejournal and then the early days of Tumblr and Twitter, the high point of which was a buddy he made and with whom he remained on touch until serendipity brought them to the same city. (Hello, Emil!)
-At the age of 15, he saw the movie Brokeback Mountain which left a lasting impression his aesthetic.
-He attended college and pursued a degree in mathematics with a minor in statistics, followed by his masters, and finally his PhD.
-During most of his school years, he was close enough to some family to belong to their coven and not have to worry about making connections or involving himself in politics, because the family simply sorted it all out for themselves. It wasn't as though his siblings or his cousins were going to make a power play at their own parents, or grandparents, or aunts/uncles, which kept everything consistent and harmonious. This also provided him with unrealistic expectations for covens in the real world.
-He applied for a post-doc and position anywhere that would take him, and he received one at the University of Portland, prompting him to move across the country in service of his career.
-Upon arriving in Portland, he sought out an apartment (what he could afford as a newly graduated PhD), prioritizing anywhere that would spare him the need for a roommate.
Other
-Uses "Charles" in a professional capacity but exclusively goes by "Charlie" outside of work.
-Speaks in a baritone voice with a mostly Mid-Atlantic accent.
-Right-handed.
-Sensitive to spicy and bitter foods, strong odors, loud noises, and certain textures and chemicals.
-Behold his
apartment!
-Is more likely to put together a DnD group than a coven.
-Ask him about circus arts!