Aurelia Ventura
Nary —
Offline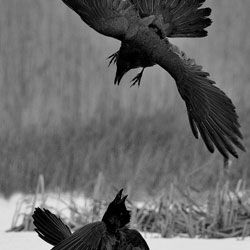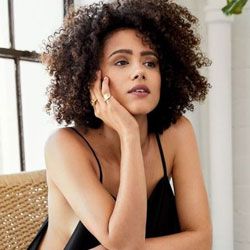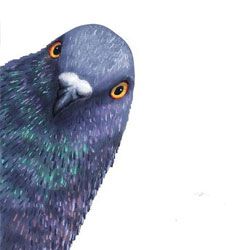 Aurelia Isidora Ventura

Witch – Avian Control
Need to Know
- She/Her
- 26 (May 26)
- 5'10"
- Brown Hair
- Dark Brown Eyes (Amber Eyes)
- Bird Rehabilitator & Rescuer in Outskirts
- Lives in Southwest Portland
Appearance
◈ Perfers her natural curls, but sometimes will get them braided,
◈ Loves a brand name.
◈ Prefers a relaxed fit in casual wear.
◈ Hands, arms, and shoulders are scarred from working with birds of prey
◈ Wears no jewelry in her day-to-day (the crows are too disruptive).
◈ Makeup only if she's feeling fancy.
Ability Description
Avian Control powers
◈ Hear the mind voices of all species of mature winged and feather Aves.
◈ Speak both aloud and mind-to-mind to all members of this class.
◈ Express simple emotions (anger, sadness, happiness, pain, far, etc.) without the need to 'speak.' This can be bird-to-witch or vice-versa.
◈ With training, the witch can take hold of the consciousness of no more than
seven
birds within a certain radius (usually 1-10 miles, sometimes further (or more) with older witches). This can be used as an offensive tactic OR as a defensive, scouting mechanism.
◈ Entering a trance-state, the witch can occupy the mind of a specific bird. This transition is easier with those birds with whom the witch is closest.
◈ The witch is the preferred imprinting target for orphaned birds. When faced with a choice, they will always choose the witch.
◈ Provide those birds with whom they share a close bond knowledge and understanding of human behavior/ideas otherwise unknown to them. Persists through termination of close contact. This can both harm and help the wild creatures who interact with the witch. Birds' understanding of more complex emotions (jealousy, pride, loyalty, etc.) can (and has) led to the deaths of animals (once/currently) under the care of witches.
Personality
⇑ Cultured, Articulate, Incisive
⇓ Aloof, Overindulgent, Narcissistic
⇔ Stubborn, Stylish, Political
History
Felippe Ventura had hoped for another boy. He knew it was selfish, even as Paula celebrated the news of a girl. He changed his mind when he saw Aurelia's face and promised to spoil her. It wasn't until her early teens that Felippe learned the error of his ways.
The middle child of three, Aurelia, kept up with her little brother the only way she could conceive: rapt attention. They watched their father rise in local and state governments in their native Colorado and were expected to take a stand on what they believed. Paula–a financial consultant–insisted on sending the children to private schooling. Aurelia's elder brother went to boarding school overseas, though she and the family only visited.
The first bird to come to her was a swallow-tailed kite. Aurelia was barely six when the great bird landed in the backyard. To her shock, he asked, 'Who are you?' When she told her parents, they took her to Felippe's mother. When she was older, she understood why they didn't take her straight to a psychiatrist. Her parents couldn't afford a scandal, and like Abuela Rosita, Aurelia had gifts.
By 16, Aurelia spent most of her free time on Rosita's ranch in the mountains. Her grandmother's power was rooted in the animal world, but the large carnivores and the big cats came to her. Aurelia honed her craft with golden eagles, ravens, ibises, and crows alongside bears, cougars, coyotes, wolves, and foxes.
Instead of college, Aurelia traveled, meeting other witches with gifts like her own–long-time friends of her grandmother. This choice frustrated her parents, and when she returned, their house no longer felt like home. She took a job in Canada studying migratory patterns, then one working with exotics in the Florida Keys. It was difficult to avoid the human attention her talents received. By the time she went to work for a bird sanctuary in the mountains of North Carolina, her reputation had preceded her.
After a too-strange encounter with a murder of crows, Aurelia moved to Portland to assist a conservatory outside of town. In the summer of 2019, she packed up her crossover with her crows, Arch and Echo, her Mexican Violetear hummingbird Viv, and drove west. The menagerie picked up a club-footed common pigeon in Central Missouri, and he told her his name was Brook.
Other
Face Claim: Nathalie Emmanuel
Echo & Arch, Viv, Brook

Gemini